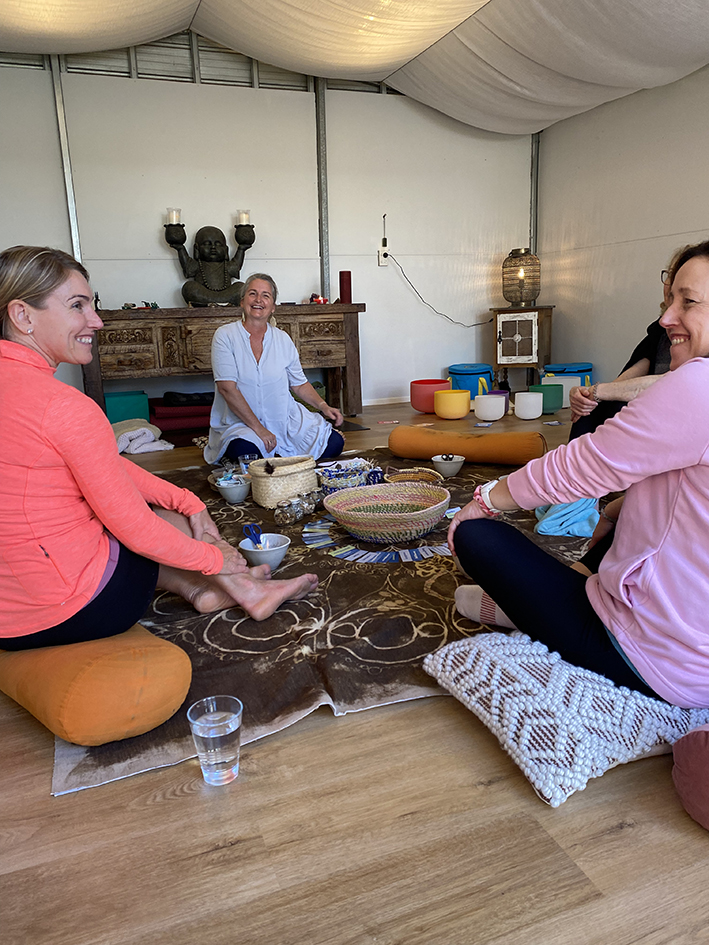 WELLNESS DAY RETREAT – BRISBANE
Our yoga and meditation day retreats are the perfect way to unwind and give yourself the break you need! Enjoy a full day to yourself, experience nurturing yoga, relaxing meditation, different forms of healing and participate in some creative activities.
We'll feed you delicious food, nurture your mind and body, help you learn some new skills.
We have created a little oasis in Murarrie just 20 minutes from the Brisbane CBD!
WE RECENTLY HELD OUR FIRST
WELLNESS DAY RETREAT.
It was a beautiful day filled with mediation, yoga, sound healing, creative wellbeing sessions, connection, relaxation and incredible food. Thank you again to everyone who joined us. We are so excited for our next Wellness Day Retreat which will be Saturday, September 11. Make sure you register below!
Our itinerary will be similar to our first Wellness Day Retreat:
9:30am – Welcome and introductions, sign in etc
9:45am – Yoga – Jane balancing the chakras and Janice to intro the bowls.
10:30am – Short morning tea  – Chai. Bliss balls.
10:45am – Numerology workshop – Janice
12:00pm – Kundalini class – Jane
12:30pm – Delicious lunch and discussions – Vegie curry, rice, pappadums.
1:15pm – Crystal Bowls and meditation
2:00pm – Creative wellbeing session – weaving our intentions into miniature vessels
3:30pm – Afternoon tea around this time.
During afternoon treatments – in treatment room – Reiki / massage.
4:15pm – Completion.